Taking a Trip? See if Your RBC® Credit Card Covers You.
In just a few minutes, you can see what travel insurance you have on your RBC credit card, whether you have enough coverage for your trip, or if you need to buy additional coverage. It's that simple!
See what travel insurance coverage your card has:
Good news! Your card has some travel insurance coverage.
Your card provides some valuable travel insurance coverage for you and other covered persons.
Next Step: Tell us who is travelling so we can give you an accurate quote.
Continue
Travel Insurance coverage is not included on your card, but we can cover you!
Although the card you used to purchase your trip does not include coverage, you can get a quote and buy affordable travel insurance now.
Get a Quote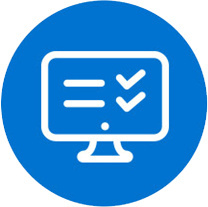 We are unable to determine the travel insurance coverage on your card
We can help make sure you're protected financially every time you travel with affordable trip cancellation and interruption insurance, emergency medical insurance and more. Get a quote and buy affordable travel insurance now.
Get a Quote